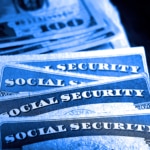 American's have been raising questions about the strength of their Social Security system. Is it going broke? Will there be benefit reductions? How much will it cost to fix it? How do we best make our benefits work for retirement?
Those are all good questions. What do our leaders say? Unfortunately, the national conversation about social security is … well, it's missing.
Click on the podcast as we put Social Security squarely on the plate, with Mike Batista of AARP Montana.