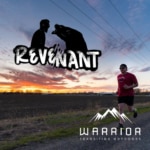 REVENANT run & cycle race gives competitors a chance to go as far as they can go
Have you ever heard of a race with no finish line? The REVENANT race is coming to Billings on August 12 and supports Veterans through Warrior Transition Outdoors. Listen to find out why this race is free to join and why there is only a start line.
Today Tom Schultz has gone fishing and guest host Gabe Erickson will be talking with Russ Palmer on Voices of Montana.