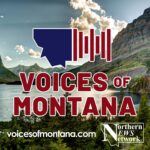 What happens to inflation when the federal government spends nearly $5 trillion it doesn't have in a matter of a few months' time?
The federal government has sent $1.9-trillion dollars from the treasury to the states. It's lining up for another $3-trillion hand out for infrastructure.
Economist Dr. Robert "Tino" Sonora, Associate Director of the Bureau of Business and Economic Research will join us to discuss the stimulus packages, inflation, the deficit and the debt.