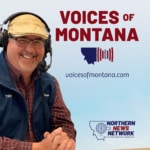 There are new figures released on November's increases in inflation, both the Consumer Price Index is up 6.8 percent, and the Producer Price Index, which is the front-end picture of potential future inflation, is up near 10 percent year-over-year.
The Federal Reserve plays a pretty prominent role in America's monetary policies – what's its reaction to the persistent and 30-year-high inflation?
Mike Vondra is a Certified Financial Planner and helps us take a closer look at inflation and the Federal Reserve.