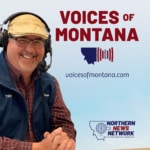 How will likely tax increases, especially estate and capital gains taxes, affect your bottom line? Sam Painter from Thompson Painter Law P.C.  will be along to discuss why most estate plans fail and what to do about it.
We also track the PPP program, as the funds approved by Congress one year ago have finally been exhausted. What happens to your current application? Find out as Brent Donnelly with the SBA will discuss that program's future, and the newly approved Restaurant Revitalization Fund Program.
Then, we hear from Montana Grain Growers Association President Mitch Konen to find out what the recent hike in wheat prices means for Montana, its farmers and other wheat markets around the world. He also provides an update on Montana drought conditions, potential grasshoppers for crops and discusses what the recent state legislature means for Montana agriculture.