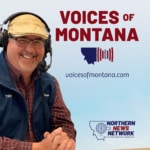 "Niceness is Priceless" is an anti-bullying campaign from the heart of a Helena teenager, and it lives on six years after a car accident claimed the young lady's life.
Click on the podcast to hear what Mariah's father Jeff and her teacher from Capital High School Christina Sieminski are doing to carry on Niceness is Priceless and even how they are increasing its reach and impact through a partnership with Firetower Coffee House.
To order Firetower Coffee's exclusive tribute blend for Mariah, contact Jeff at jswingley09@gmail.com and to start a Niceness is Priceless at your school or district, contact Christina at csieminski@helenaschools.org.